Modern business is in a state of continuous transformation. Perhaps none more so than modern logistics and supply chain environments. This transformation applies across the whole enterprise, it starts from the core and expands across all functions to deliver more refined, rapid and accurate logistics procedures and the way they are managed.
The complexity of modern processes and the constantly growing demand for ever more efficient logistics services are a couple of the major factors driving the approach to modern supply chain challenges. Finding a solution to enable the right product to be delivered to the right client at the right time, whilst providing proven advances in procedures, operations and delivery is critical to continued competitive advantage for logistics operations.
The recent merger of Streetworks Software and Lights Out Computer Services has created a powerful new organisation that delivers sophisticated, easy to use software for a variety of environments, which require specialist, aligned capabilities.
Our CORONA Logistics environment is a case in point. CORONA Logistics is specific to the sector, uses advanced technology and drives high levels of efficiency for our users. CORONA Logistics is built to smooth and simplify the core elements of a logistics enterprise.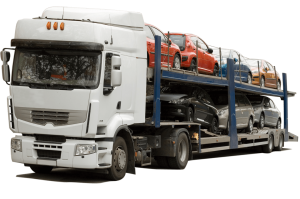 Planning
The aim of logistics planning is to deliver work in the most customer centric, cost effective and time sensitive way. The need to optimise profits based on fully managed and understood costs has to be considered in all planning. The plan also needs to ensure that unforeseen circumstances can be addressed as they arise.
Coordination
A supply chain is a complex structure of entities, people, activities, information and resources, which are all involved in the delivery of a certain product to the customer.
We believe that the most essential part of logistics technology is the coordination of all the supply-chain related activities in the most effective way.
Supply chain management software encompasses the multiple moving parts of the process, brings them to order and smooths the ebbs and flows associated with complex operations.
Documentation
Current logistics processes require dealing with large databases, engaging with numerous forms of contact with multiple customers, partners, suppliers, who all produce multiple requests and create scope for high levels of time consuming and complex documentation.
It is crucial for all the managers involved in logistic processes to have rapid access to organisation-wide accurate real-time data, allowing them to respond effectively to operational challenges.
CORONA Logistics
To meet the challenges of the modern logistics environment, we have developed CORONA Logistics, using our 20 plus years of workflow management tool development. CORONA Logistics improves the efficiency of logistics operations and critically provides real-time updates to all stakeholders in the complete logistics process.
The tool automatically captures vital information, such as shipment conditions, customs clearance and portal arrival, as well as delivering electronic real-time capture of CMR/POD information. This delivers real business benefits in the form of fewer delays that are caused through human error and manual input.
CORONA Logistics captures and provides a structured workflow for the full lifecycle of a logistics operation. From initial quotation to the order, to managing and obtaining up-to-date real-time locations of the load(s) whilst in transit, then to the invoicing and billing process. CORONA Logistics utilises accurate real-time updates that are always available, automating and simplifying and optimising operational and back-office functions.
Whatever the distance or complexity of the requirements, CORONA Logistics provides an effective and business-aligned solution. Considerations such as time planned and taken, the number of collection and/or delivery points ensure that CORONA logistics' improved data visibility and dramatically reduced paperwork enables businesses to react faster to changing conditions and exceed customer expectations.
CORONA Logistics has the ability to phase in efficiencies, it includes multiple modules each of which can be introduced when the business is ready, complementing existing work processes to ensure that productivity is not lost in the transition to new and improved ways of working.
For more information on how CORONA Logistics can support your enterprise, please contact us:
by Richard Smith